Faculty Profiles
Amy Levine
Ph.D., Chair & Assistant Professor

Amy Levine is a socio-cultural anthropologist who holds a Ph.D. and M.A. from Cornell University and a B.A. from the University of North Carolina at Chapel Hill.
She published her first book,
South Korean Civil Movement Organisations: Hope, Crisis and Pragmatism in Democratic Transition
, in February 2016 as part of the New Ethnographies series from Manchester University Press. Professor Levine has published in SSCI journals such as the
Journal of the Royal Anthropological Institute and the Political and Legal Anthropology Review
. She has also published blogs for
Social Science Space, Allegra Lab: Anthropology, Law, Art & World, and Dissertation Reviews
. Professor Levine teaches anthropology, cultural studies, environmental studies, international organizations, and general social sciences. She founded the NGO, NPO, Think Tank Alliance andFood and Culture Festival inside DGS and GSP.
For more background and publications see
http://pusan.academia.edu/AmyLevine
Read more...
Joe Phillips
Ph.D., J.D., Associate ProfessorDirector, Human Rights Center - Pusan National UniversityResearch Fellow - Yonsei Human Liberty Center



Professor Phillips received his Ph.D. in international studies from Yonsei University's Graduate School of International Studies, his Juris Doctor from the University of California – Berkeley's School of Law, and a Master's degree in political science from the University of Chicago.
His current academic research focuses on human rights, international relations, law, and corporate social responsibility. Professor Phillips has co-authored articles appearing in, among other journals, "The Washington Quarterly", "PS:Political Science and Politics"(SSCI), "Society"(SSCI), "Judicature"(SSCI), "Rutgers Law Review"(SSCI), "Journal of Business Ethics"(SSCI), "Korean Observer"(SSCI), "Korean Law Journal" and the "Pusan National University Law Review".

Recent articles include:"Drawing the Line: Combatting Atrocities in North Korea", "The BDS campaign against Israel: Lessons from South Africa", "Paths of Integration for Sexual Minorities in Korea", "Same-Sex Marriage, Korean Christians and the Challenge of Democratic Engagement", "Koreans and Foreigners: Public Discourse on Nation and Ethnicity in South Korea", "Institutional Origins of CSR in Korea: Legacies of the Developmental State", "Litigating Personal Data Disclosures against Information and Telecommunication Service Providers: A Korea-US Comparison"

He jointly authors the legal treatise, Personal Injury Deposition Strategies and previously, the Family Law Depositions Manual and Texas Torts Handbook.

Professor Phillips' classroom teaching includes human rights, social justice, political science, international law, business law, and negotiation strategy.

Prior to his academic career, Professor Phillips practiced law in the United States for almost twenty years and is currently licensed by the State Bar of Texas. His legal practice involved complex litigation concerning product defects, constitutional law, environmental law, consumer class actions, commercial torts, contracts and trade secret litigation.
Read more...
Yong-Kyun Bae
Ph.D., Associate Professor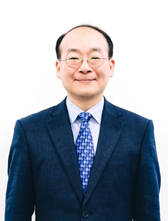 Professor Bae teaches Economics courses in the department of Global Studies. Within this broad area, his field of specialization is in the areas of applied microeconomics, industrial organization, regulation and public policies, and econometrics.

Professor Bae holds a MA from Boston University and a Ph.D from the State University of New York at Stony Brook (Stony Brook University). He came to PNU after several years of teaching a variety of economics courses as an assistant professor at Stony Brook University and Hood College. Professor Bae, along with Hugo Benitez-Silva, Ph.D., at Stony Brook University, has authored "Do Vehicle Recalls Reduce the Number of Accidents? The Case of the U.S. Car Market." The article appears in the
Journal of Policy Analysis and Management
, one of the top peer-reviewed economics and public policy journals. A related paper, entitled "The Effects of Automobile Recalls on the Severity of Accidents," appears in the
Economic Inquiry
.  His research is being analyzed by the Government Accountability Office (GAO) to support the U.S. Congress-requested reform of current recall regulation.
He has presented his research papers in international conferences, such as the International Industrial Organization Conference, the Western Economic Association International Conference, etc. His current research involves vehicle recalls and public safety, social costs of risky products, product innovation, competition and industrial evolution, and economic analysis of tort liability law.
To see his publications, please click Here
Read more...
William F. Pore
Ph.D., Visiting Professor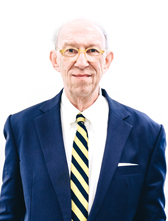 Professor Pore received his Ph.D. in Southeast Asian History from George Washington University. He holds a Master's degree in Korean History from Columbia University and a Master of International Public Policy from the Paul H. Nitze School of Advanced International Studies, Johns Hopkins University. For more than ten years, he was an analyst with the U.S. Department of Defense.
His courses in the United States have focused on world history, East Asian and Korean History, Southeast Asian and Vietnamese history.
His primary research interest is in the longue durée which emphasizes a more unified sense of East Asia, rather than one of separate states with distinctly diverging histories. His secondary interests involve intellectual networks of literati scholars and the dissemination of Buddhist texts and how this phenomenon relates to print technology during the Tang dynasty. Publications include "Social Class: Traditional Class Systems in East Asia," published by Oxford University Press (2007) and "The Inquiring Literatus: Yi Sugwang's 'Brush-talks' with Phung Khac Khoan in Beijing in 1598," in Transactions of the Royal Asiatic Society of Korea, and he was a contributor to Sources of Vietnamese Tradition (2013).
His GSP lectures deal with historical and comparative theories and methodologies, typologies of political leadership, and cross-national institutions, cultures, and religions.
.
Read more...
Ryo Hinata-Yamaguchi
Ph.D., Visiting Professor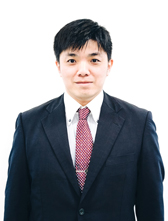 Professor Hinata-Yamaguchi from Saku, Japan is a Visiting Professor at the Pusan National University, Department of Global Studies, and also an Adjunct Fellow at the Pacific Forum CSIS.
Ryo has presented and published a variety of papers on defense and security issues in the Asia-Pacific. Ryo received his PhD from the University of New South Wales – Canberra with a dissertation on North Korea's military capability management. Ryo is a former Korea Foundation Language Training Fellow, received his MA in Strategic and Defense Studies and BA in Security Analysis from the Australian National University. Ryo has previously held positions at the Universitas Muhammadiyah Malang, FM Bird Entertainment Agency, International Crisis Group Seoul Office, Sasakawa Peace Foundation, Embassy of Japan in Australia, and the Japan Foundation Sydney Language Centre. He has extensive international experience, having lived over 20 years in Australia, Korea, Malaysia, Singapore, Indonesia, and the US. Ryo is a native speaker of Japanese and English, is fluent in Korean, and also has some knowledge of Chinese and Malay.
Read more...
Nigel Callinan
Ph.D., MSc, BE, Visiting Professor

Prof. Callinan has a background in business and technology research along with significant professional experience with Multinational Corporations. He studied his Ph.D at the Euro-Asian Research Center of the Kemmy School of Business in the University of Limerick, Ireland with a focus on the trajectory of Korea's I.T Business Industry.
RBefore moving into academia, Prof. Callinan worked in I.T Management for over ten years setting up Networks, Cloud-based communication systems & MIS Systems for International companies including Google, Microsoft and Bertelsmann. Working in the European Operating Centers of these large companies provided Prof. Callinan with an insight into the skills needed to succeed in modern, diverse working environments. Before coming to Pusan National University, Prof. Callinan worked for both Hannam University's School of Global Business and Postech University in Pohang. His current research focus is on security standards in the Payment Card Industry and how the transition between standards is managed. He recently contributed to an upcoming book entitled "Emerging Asian economies and Multinational Companies" that will soon be made available by Edward Elgar publishing.
Read more...
Michael McArthur
M.A., Visiting Professor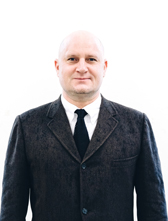 Professor McArthur is from Seattle.
He earned a BA in history and a MA in German from the University of Washington.
He has taught German at the UW and English at Freiburg University in Germany.
He was also a US Army officer who served as a NATO liaison in Europe.
In DGS/GSP Professor McArthur teaches writing and several courses in the humanities.
Read more...
Chris Hennessey
M.A., Visiting Professor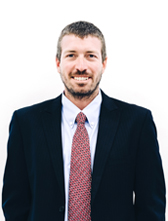 Professor Hennessey is mixed British and Belgian, but he grew up moving around the world with his family, living in Oman, Belgium, France, India and the USA.
He earned a BA in the History and Political Science of Western Europe from the Colorado College and a MA in International Relations, European and Eurasian Studies from the George Washington University in Washington, D.C. He has taught at korean universities since 2008. In the DGS and GSP programs, he teaches a variety of writing classes and Business English, as well as classes on politics and the economy. His hobbies include hiking and camping, competitive sailing and ultra long distance cycling.
Read more...