Faculty Profiles
Yong-Kyun Bae
Ph.D., Chair & Professor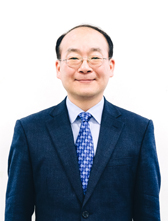 Professor Bae teaches Economics courses in the department of Global Studies. Within this broad area, his field of specialization is in the areas of applied microeconomics, industrial organization, regulation and public policies, and econometrics.

Professor Bae holds a MA from Boston University and a Ph.D from the State University of New York at Stony Brook (Stony Brook University). He came to PNU after several years of teaching a variety of economics courses as an assistant professor at Stony Brook University and Hood College. Professor Bae, along with Hugo Benitez-Silva, Ph.D., at Stony Brook University, has authored "Do Vehicle Recalls Reduce the Number of Accidents? The Case of the U.S. Car Market." The article appears in the
Journal of Policy Analysis and Management
, one of the top peer-reviewed economics and public policy journals. A related paper, entitled "The Effects of Automobile Recalls on the Severity of Accidents," appears in the
Economic Inquiry
.  His research is being analyzed by the Government Accountability Office (GAO) to support the U.S. Congress-requested reform of current recall regulation.
He has presented his research papers in international conferences, such as the International Industrial Organization Conference, the Western Economic Association International Conference, etc. His current research involves vehicle recalls and public safety, social costs of risky products, product innovation, competition and industrial evolution, and economic analysis of tort liability law.
To see his publications, please click Here
Read more...
Tommi Tapanainen
Ph.D., Assistant Professor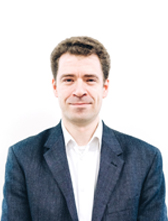 Professor Tapanainen's primary teaching field is management, and his research specialization is in management information systems. Within this research area, he is particularly interested in how managers cope with rapid changes and crisis situations. He is also working with research regarding healthcare information systems.


He is a Finnish national and his degrees (master's and doctoral) are from the University of Turku, Finland, where he majored in information systems science. However, before arriving to his current position, he worked in several countries: Finland, Japan, Taiwan, Korea, and Belgium. These jobs were made possible by awards and fellowships such as the Japan Government Fellowship, Canon Foundation Fellowship, Taiwan Fellowship, and Marie Curie Fellowship.


In addition to Finnish and English, he is proficient in the Japanese language. He is a member of the Association for Information Systems and the ISACA.
Read more...
William F. Pore
Ph.D., Visiting Professor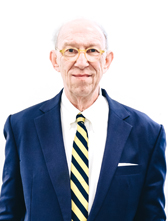 Professor Pore received his Ph.D. in Southeast Asian History from George Washington University. He holds a Master's degree in Korean History from Columbia University and a Master of International Public Policy from the Paul H. Nitze School of Advanced International Studies, Johns Hopkins University. For more than ten years, he was an analyst with the U.S. Department of Defense.
His courses in the United States have focused on world history, East Asian and Korean History, Southeast Asian and Vietnamese history.
His primary research interest is in the longue durée which emphasizes a more unified sense of East Asia, rather than one of separate states with distinctly diverging histories. His secondary interests involve intellectual networks of literati scholars and the dissemination of Buddhist texts and how this phenomenon relates to print technology during the Tang dynasty. Publications include "Social Class: Traditional Class Systems in East Asia," published by Oxford University Press (2007) and "The Inquiring Literatus: Yi Sugwang's 'Brush-talks' with Phung Khac Khoan in Beijing in 1598," in Transactions of the Royal Asiatic Society of Korea, and he was a contributor to Sources of Vietnamese Tradition (2013).
His GSP lectures deal with historical and comparative theories and methodologies, typologies of political leadership, and cross-national institutions, cultures, and religions.
.
Read more...
Ryo Hinata-Yamaguchi
Ph.D., Visiting Professor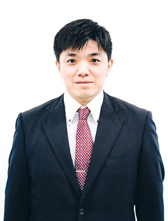 Professor Hinata-Yamaguchi from Saku, Japan is a Visiting Professor at the Pusan National University, Department of Global Studies, and also an Adjunct Fellow at the Pacific Forum CSIS.
Ryo has presented and published a variety of papers on defense and security issues in the Asia-Pacific. Ryo received his PhD from the University of New South Wales – Canberra with a dissertation on North Korea's military capability management. Ryo is a former Korea Foundation Language Training Fellow, received his MA in Strategic and Defense Studies and BA in Security Analysis from the Australian National University. Ryo has previously held positions at the Universitas Muhammadiyah Malang, FM Bird Entertainment Agency, International Crisis Group Seoul Office, Sasakawa Peace Foundation, Embassy of Japan in Australia, and the Japan Foundation Sydney Language Centre. He has extensive international experience, having lived over 20 years in Australia, Korea, Malaysia, Singapore, Indonesia, and the US. Ryo is a native speaker of Japanese and English, is fluent in Korean, and also has some knowledge of Chinese and Malay.
Read more...
Chris Hennessey
M.A., Visiting Professor
Professor Hennessey is mixed British and Belgian, but he grew up moving around the world with his family, living in Oman, Belgium, France, India and the USA.
He earned a BA in the History and Political Science of Western Europe from the Colorado College and a MA in International Relations, European and Eurasian Studies from the George Washington University in Washington, D.C. He has taught at korean universities since 2008. In the DGS and GSP programs, he teaches a variety of writing classes and Business English, as well as classes on politics and the economy. His hobbies include hiking and camping, competitive sailing and ultra long distance cycling.
Read more...
George Khoury
ABD (All But Dissertation), M.A., Visiting Professor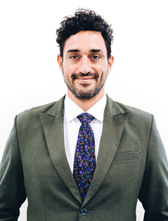 Professor George Khoury teaches Communication (Speech, Interpersonal, and Intercultural), Media theory, and Writing courses in the department of Global Studies. His field of specialization is in the areas of socio-cultural globalization, rhetoric, media, and power.


Professor Khoury holds a Masters of Rhetoric from the University of Cincinnati, a Bachelors of Arts from Ohio University's Scripps Howard School of Journalism, and is working to complete his Doctoral degree from the European Graduate School of Media and Communication, located in Saas-Fee Switzerland. After teaching for several years at the University of Cincinnati as adjunct faculty in the department of communication, Professor Khoury decided to move to Busan, South Korea in order to experience topics of globalization as they pertain to East Asia.

He has presented research on Korea's English Language learning industry at foreign Language conferences in Rome, Italy, and similar topics at smaller conferences at area Busan universities. He is currently working to get published in a variety of fields. His current doctoral research seeks to expand on the work French philosopher Michel Foucault's work on bio-power and the rise of modern nation-states, with his emphasis on South Korea, and techniques of social normalization via social & mass media.
Read more...